Medical Marijuana can be bought online with GreenMed coins, one kind of anonymous internet currency, also known as cryptocurrency. The GreenMed team consists of three co-founders, David Dahan as CEO, Bram Kornfeld as CMO and Harold Hababou as CTO. While being legal, this coin also requires no fee. It is blockchained based. Legal marijuana dispensaries will be able to simply use credit and debit cards as Ethereum technology is applied in case of GreenMed. Besides selling and buying marijuana, buying GreenMed coins can be a good investment similar to Bitcoin. The market value next year may rise exponentially. The customers need to create an Ethereum wallet in order to buy GreenMed coins. It be either both with Bitcoin or Ethereum. Investing in GreenMed requires a GreenMed account. One can easily buy tokens there. The tokens are exchanged with US dollars and placed in bank account. Customers are also capable of withdrawing any amount of US dollar from an ATM booth with their debit cards while exchanging GreenMed coins. The token's crowdsale was held in between October 2 and 30. Offering 100 million GRMD tokens, the company offered $0.20 per token and they also stated 69% of these digital assets will be disseminated to public and 30% to the company's team. The remaining 1% would go to bounties.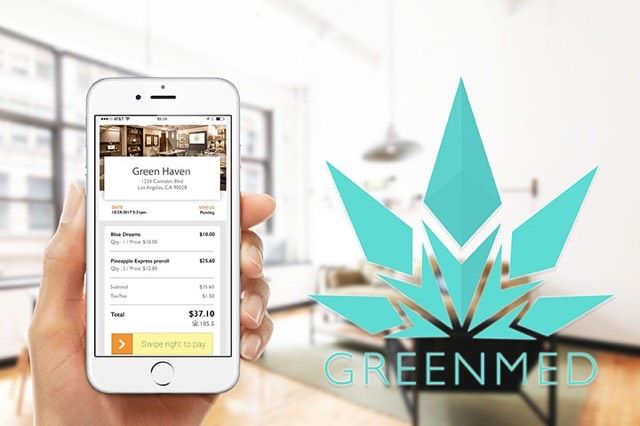 Also, there is a GreenMed app. The advantages of using this app are, one is you can pay electronically and securely in local dispensaries, another one can be being able to place orders just from the phone. Cannabis delivery is also possible. You will get a dispensary map within this app. There is a customer service, which is open for 24/7. In COINEXCHANGE.io website one can check out the GRMD/BTC market and last price of GreenMed coins, also 24hour's price information and market depth.

The effect of GreenMed coins on Marijuana market is estimated to result in something good. It may develop the present market to an upgraded one. Because marijuana dispensaries (approximately 3000 in US) are unable use traditional electronic payment system and banking sytem due to current regularities, the GreenMed has opened a new door to this largely growing business ($% billion estimated in 2016, and more in 2018).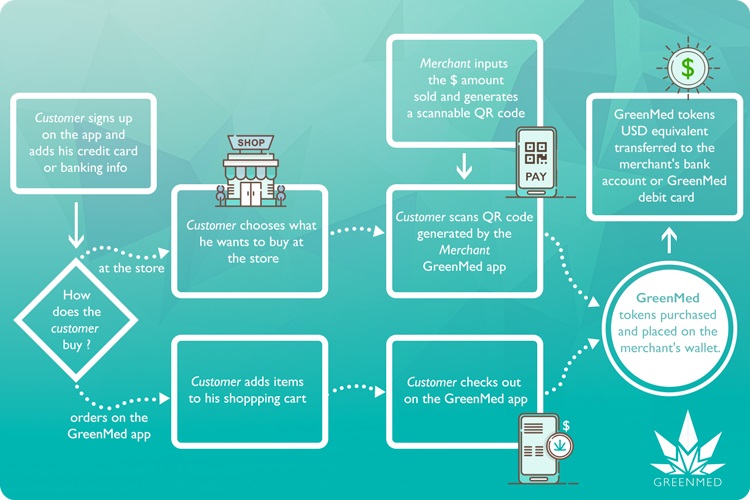 Also, GreenMed alternatively access bank accounts, that reduces the business financial pressure. Unlike CannabisCoin or PotCoin, this doesn't require instant "buy and sell" option at exchanges. The GreenMade team is available in social network like Facebook and Twitter. The source code of GreenMade app is given in Github. Hopefully the market value of these coins will significantly increase and nonetheless it will improve the flexibility of the marijuana grow and distribution industry a lot more.
---
Image citations & Article Sources
GreenMed
https://www.greenmed.io
How To Buy GreenMed Coins
http://www.ilovegrowingmarijuana.com/how-to-invest-greenmed/
Buy GRMD
https://www.coinexchange.io/market/GRMD/BTC
Crypto Exchange Insider
http://cryptoexchangeinsider.com/
---
Please 🔼Upvote & Follow @Dab4Dab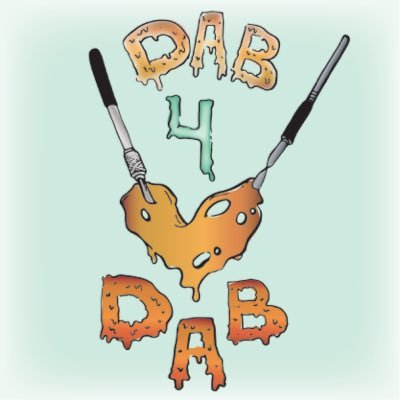 Help Grow the Steem Cannabis Community by using our Automated Cannabis Curation bots – Send Steem/SBD to @Dab4Dab, @iSeeKush or @Cannabiscurator with a link to your 420 Steemit post in the MEMO and watch the magic happen!
Join our Cannabis Curation Team

https://steemit.com/@cannabiscurator